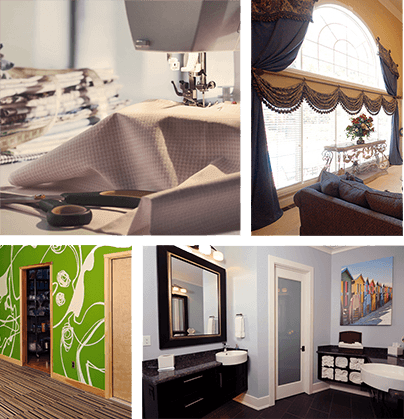 Rich Interiors started with a determined woman, some curtains and a vision. Trained professionally as a seamstress, Jackie Richardson sewed tirelessly to exceed her clients' expectations. But after a few projects, she noticed something: In addition to sewing, she also had a crazy talent for interior design – a special knack for arranging spaces that invite guests in and make them feel at home. She couldn't ignore it any longer. Rich Interiors just had to be born.
Years later, the Rich Interiors team continues to transform tiny offices into creative havens, or help clients make their new custom-built home feel magazine worthy – if that's what they want, of course. In Jackie's world, everybody's happy. It's your vision, and that's what she strives to bring to life.
Today, Jackie prides herself and her team for being trustworthy partners who always put their clients' vision first. She and her award-winning team have won over an esteemed clientele that ranges from first-time homeowners to multi-billion dollar corporations. Not bad for just a woman, her sewing machine, and a dream.

Jackie's Philosophy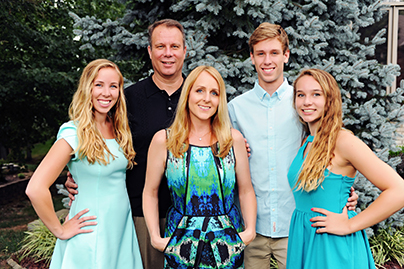 When Rich Interiors was born, I knew it was the beginning of a special journey. But I didn't know that my new business would also lead to a passionate new way of life. To live richly, all you need is to be you. That's a philosophy I try to bring to every single project, no matter how big or small.
Rich Interiors is a full-service, detail-driven interior design firm dedicated to creative, functional, and beautiful spaces as unique as every client. Jackie takes your vision and makes it a reality with creative solutions, while keeping in mind your needs and budget. After all, we're not the ones who will be living or working in your space. You are. We can help you create an atmosphere that makes your home or business beautifully functional.
Our Team
Jackie Richardson owner & interior designer

Jackie founded Rich Interiors in 2002 as a customized sewing business, which she grew into a wholesale sewing distributor. In 2004, Jackie became a partner of a retail design firm while maintaining Rich Interiors as a separate business and began personally offering full-scale design services to Rich Interiors clients. As demand for services grew, Jackie decided to focus energy into Rich Interiors as a full-scale design firm.

Jackie has grown a loyal client base and continues to grow in commercial and residential business. Her design skills have been displayed in Home-A-Rama, Bellarmine Showcase Home, and Holiday Hope House.

She is a four-time recipient of the Talk of the Town award and the 2014 Festival of Tree Lights Blue Ribbon winner.

Vicki Shea Executive Assistant

Vicki practices the art of project management and assists Jackie in all aspects of design and development, implementation, and creating aesthetically and functionally pleasing environments. Vicki has a passion for art, design and helping others. Her experience includes several years as U.S. Senator Mitch McConnell's administrative assistant.

Rhonda Browning director of on-site design

Rhonda earned her Bachelor's degree in Graphic Arts from the University of Louisville. She has worked with Rich Interiors the longest, having been at Jackie's side since 2005. After working for a florist for over seven years, Rhonda leverages her gift for staging and accessorizing with unique arrangements. She specializes in creating customized window treatments from custom designs created by Rich Interiors. Rhonda also excels in the staging of Christmas décor, cleverly using clients' existing items as well as purchasing new products upon request.

Michele Grueninger interior designer

Michele earned her Bachelor's degree in Commercial Interior Design from Southern Illinois University. She has worked in the commercial industry for architectural design firms with expertise in space planning, programming and technical design. She helps manage project implementation and operations for Rich Interiors, and has worked with Jackie since 2010.

Linda Lucchese director of finance

Linda has a Bachelor's degree in Accounting and an MBA from Bellarmine University.  She is also a Certified Public Accountant. Before going out on her own as an independent contract accountant, Linda worked for Brown & Williamson for over 17 years in various financial positions. She has worked with Rich Interiors since January 2013 and manages all finances for Rich Interiors, including accounts payable and accounts receivable.